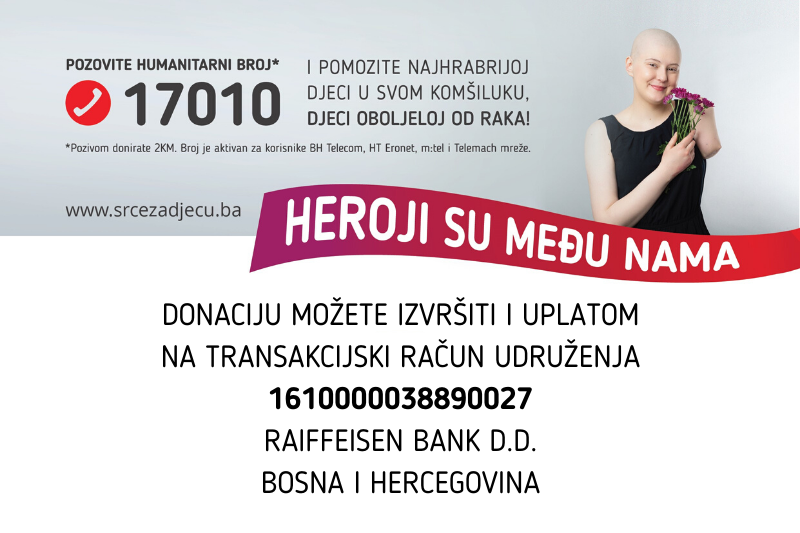 Djeca oboljela od raka nisu sama uz dobre ljude širom Bosne i Hercegovine, uz svoje dobre komšije, najhumanije sugrađane. Pomozite malim herojima da lakše pobijede sve nedaće koje su okupirale njihov svijet.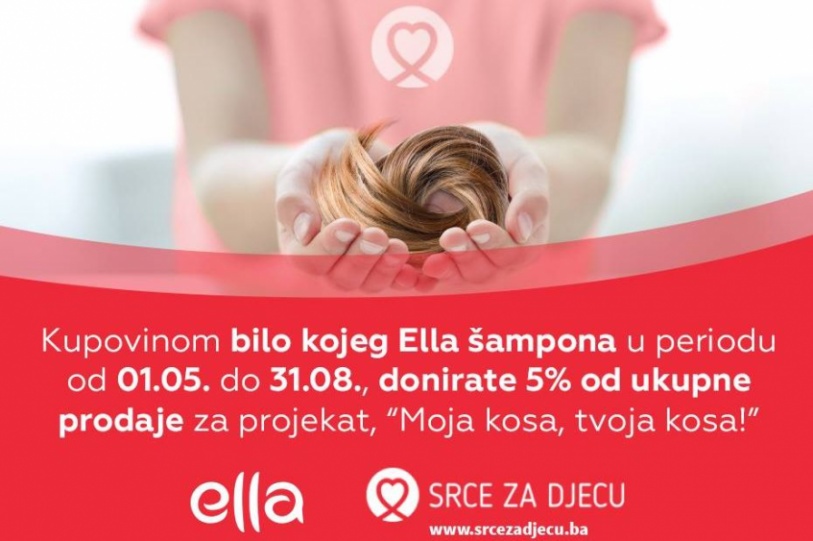 Kupovinom jednog od sedam vrsta šampona (češnjak, argan, kopriva, lavanda, breskva, kamilica i med) iz proizvodnog asortimana Ella, direktno pomažete projekat Moja kosa tvoja kosa.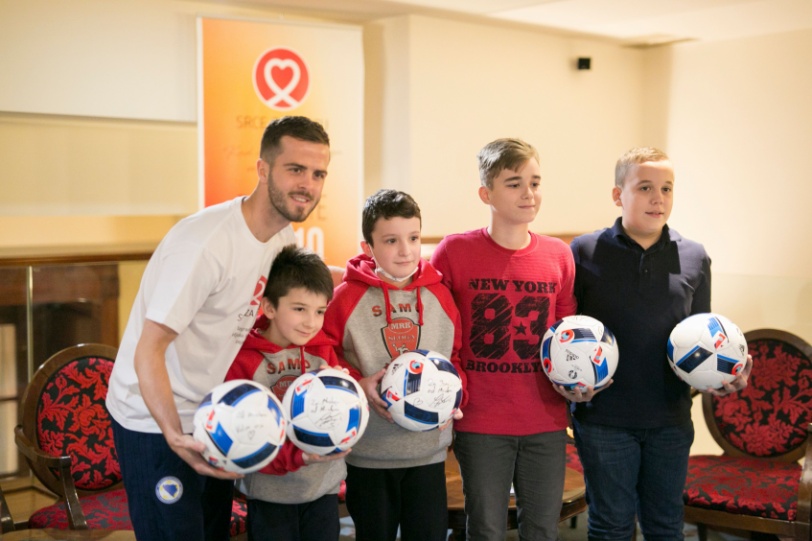 BH football player Miralem Pjanić will be the Ambassador of the Parents' House in Tuzla whose construction is planned to start this year. Pjanić emphasized the importance this project has for him since he is a native of Tuzla.