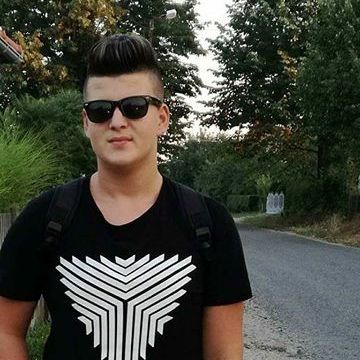 Aldin Hasanović
I ja sam mladiCa
Zovem se Aldin Hasanović. Rođen sam 14.03.2001. godine u Gradačcu gdje pohađam drugi razred MSŠ ''Hasan Kikić".
Prije par godina, tačnije 1.12.2014. godine dijagnosticiran mi je NoN-hodgkinov limfom, odnosno rak limfnih čvorova. NoN hodgkinov limfom je zloćudna bolest koja nastaje preobrazbom stanica limfocitnog reda, podvrste bijelih krvnih stanica. Ma koliko god se period liječenja činio teškim, ja nisam odustajao. Borio sam se, zbog sebe, mojih roditelja i prijatelja. Znao sam da će me smatrati herojem kada iz ove bitke izađem kao pobjednik, a to sam i uradio. 
08.08.2015. godine rak je pobijeđen, a ja sam postao heroj. Volim druženje sa prijateljima i igranje košarke.
Važno za spomenuti je to da o raku treba pričati. Rak je bolest koja pogađa sve, bez obzira na dob, spol ili neke druge odrednice i stoga ne smije biti tema koja se potiskuje.