Building of the Parents' House

From an idea to the Parents' House (2011 - 2016)
An official opening ceremony of the Parents' House that will provide continuous accommodation for children with cancer and their families, for those living outside of Sarajevo, was held at Betanija, in the area of the Paediatric Clinic of the University Clinical Centre of Sarajevo (UCCS), on 26 April 2016 at 11 o'clock. It was hosted by the "Heart for the Kids with Cancer" Association, which had presented its conceptual project of a parents' house back in 2011, on the occasion of celebration of the International Childhood Cancer Day.
After many obstacles, the Association has managed to resolve the administrative requirements and the construction started in March 2014. Today, we can proudly say that with a lot of pain and efforts invested, although mainly with a lot of love, we have managed to come to the point of the Parents' House opening its door.
The Parents' House was built with the help of the friends of children with cancer. Thanks to the various donors who have recognized its huge significance, BiH has obtained its first Parents' House, which is a permanent benefit to all, which will be used by children with cancer and their parents, their medical staff and a wider community.
The opening was attended by numerous guests, such as domestic and foreign donors as well as representatives of the institutions and companies. They were addressed by the General Manager of the UCCS Prof. Sebilja Izetbegović, MD, PhD, Director of Children's Health Discipline of the UCCS Prof. Edo Hasanbegović, MD, PhD, the Architect of the Parents' House Emir Salkić, President of the Management of the Reiffeisen Bank Karlheinz Dobnigg, the Prime Minister of the Federation of BiH Fadil Novalić, Director of Al Najat Charitable Society Muhamed Al-Ansarij, Deputy of Reisu-l-Ulema, Husein ef. Smajić, and the then President of the Association "Hearth for the Kids with Cancer", Lejla Kamerić.
The ceremony of opening of the Parents' House was attended by the Mayor of Sarajevo Ivo Komšić, the Prime Minister of the Sarajevo Canton Elmedin Konaković, Chairperson of the Sarajevo Canton Assembly Ana Babić, Director of the Waqf's Directorate of Sarajevo Senaid Zajimović, PhD as well as many Federation and Cantonal ministries and mayors of the FBiH municipalities.
The land for construction was provided by the University Clinical Centre of Sarajevo. The Parents' House for children with cancer covers the surface of 666 square meters, with a basement, a ground floor and three more floors, consisting of ten individually designed apartments with bathrooms, a multifunctional room with a playroom and a living room, a joint kitchen and dining room, a multifunctional usage room, a laundry room, a garage, the roof terrace and an office for the Association.
We sincerely thank you for your generous assistance and support in our project of building the Parents' House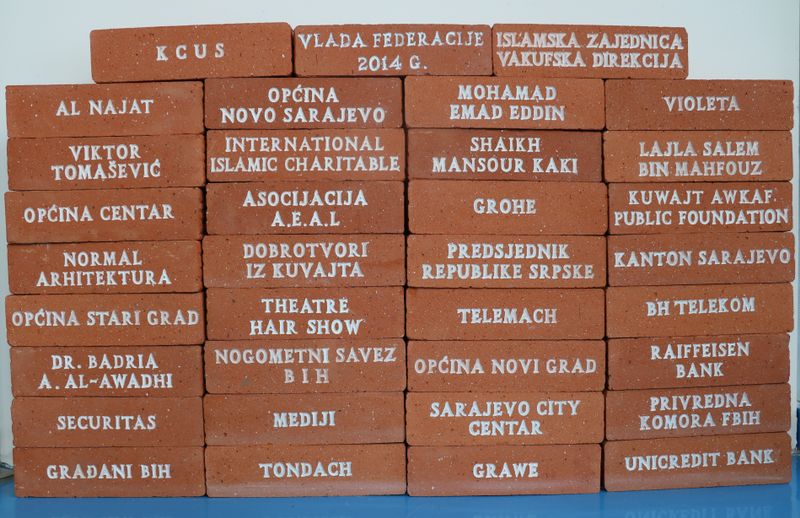 We would particularly like to thank our largest donors – the Islamic Community in BiH – its Waqf's Directorate and our benefactors from Kuwait, Qatar and the Kingdom of Saudi Arabia.
DONATORI KOJI SU POMOGLI IZGRADNJU RODITELJSKE KUĆE