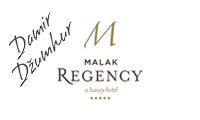 27.06.2018 - 27.06.2021
Najveće srce puno ljubavi i razumijevanja stvorili smo u Roditeljskoj kući. To je mjesto gdje se događaju najljepše priče ispunjene herojima i njihovom hrabrošću. U Roditeljskoj kući žive najveći heroji koje poznaje bh. društvo, tamo borave najsnažnija djeca koja pred sobom imaju velike pobjede. Tamo borave djeca koja se bore sa rakom. Ipak, ponekad i ovi heroji trebaju da imaju svoje heroje i uzore.
Program "Prijatelj Roditeljske kuće" im je omogućio da imaju svako svog sopstvenog heroja i najboljeg prijatelja.
Najnoviji prijatelji koje su stekli su Malak Regency Hotel i naš najbolji teniser Damir Džumhur, a koji su odlučili da pokroviteljstvom jednog apartmana stanu uz njih, da im osiguraju opstanak njihove Kuće, njihovog drugog doma kako je često zovu.
Pored svoje podrške kroz pokroviteljstvo jednog apartmana, oni su sa sobom donijeli puno pozitivne energije, ljubavi, zagrljaja i smijeha. Bilo je to druženje za pamćenje. Mnoga djeca i cijele porodice su se obradovale ovom posjetu, ali najveći utisak ostavio je na porodici Tabaković i malom Faruku.
Faruk je veliki ljubitelj sporta, kako tenisa tako i fudbala.
Faruk i njegova porodica dolaze iz Sarajeva, ali su ipak vezani za Roditeljsku kuću i često navrate u nju, pa čak i borave tu ukoliko dođe do komplikacija u bolnici tokom rutinske kontrole. Faruk voli biti u Kući, družiti se sa drugom djecom, razgovarati s njima, igrati se.
 "Veoma smo zahvalni Damiru I Malak hotelu na ovoj posjeti i donaciji. Faruk dugo nije bio ovako sretan i veseo. Roditeljska kuća je mjesto gdje on postaje ponovo dijete koje smo poznavali, tu se smije, veseli i igra s drugom djecom. Baš nedavno smo ostali u Roditeljskoj kući, jer je tokom kontrole utvrđeno da mu je potrebna transfuzija, a obično trebovanje krvi zna potrajati pa su nas pustili u Kuću da ne bismo čekali krv u bolnici. U Kući je bio još jedan dječak s kojim se Faruk postepeno sprijateljio. Ja sam bila presretna kada sam ga vidjela kako razgovara s njim, igra se, smije se. Bila sam presretna i dirnuta, jer je Farukovo djetinjstvo usljed bolesti naglo prekinuto, a kada ga vidim u Roditeljskoj kući s drugom djecom onda znam da je tu njegovo djetinjstvo nastavljeno te da Faruk i mi nismo sami", rekla je majka Tabaković.
Malak Hotel i Džumhur su za svoje pokroviteljstvo izabrali apartman br. 8 koji nosi ime "Cik-cak", a koji nas podsjeća na to da se mnogo napora mora uložiti i mnogo prepreka premostiti kako bismo došli do konačne pobjede, kako u poslu, tenisu tako i u borbi sa dječijim rakom. Podsjeća nas, također, na to da na tom svom putu nismo sami, da smo jedni drugima velika podrška.